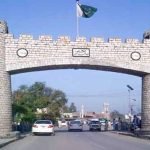 ISLAMABAD: Mobile users in Pakistan will not be able to download Google Play Store services from December 01 as the State Bank of Pakistan (SBP) on Saturday blocked the installment of $34 million to international service providers.
According to details, the central bank discontinued the Direct Carrier Billing (DCB) mechanism that stuck the annual payment of $34 million through mobile companies to international service providers, including Google, Amazon and Meta.
Starting next month, Pakistani users will be required to download Google and other international applications after paying through credit or debit cards. But the facility of credit card is restricted to a specific number of users, hence, most of the mobile users might not be able to download apps from Google Play Store.
The company conveyed to relevant authorities that the payment of $34 million was due, therefore the services for downloading of Google Play Store will be inaccessible till the said amount is cleared.
Following this, the Ministry of Information Technology and Telecommunication (MOITT), Pakistan Telecommunication Authority (PTA) and four cellular mobile operators (CMOs) collectively wrote a letter to the SBP, stating an appeal to reverse its decision of cancelling the DCB mechanism for payment of dollar fee considering the liquidity crisis being faced by the country.
"Any potential outage of such digital services due to non-payments would create a lot of negativity in the world about Pakistan in this age of social media and should be avoided at any cost," read the letter.
The letter concluded: "It is pertinent to mention here that we all understand the prevailing challenge of worsening economic conditions of the country and thus are open to working in an amicable way with the Regulator (SBP); as we are already working with them in case of the telecom sector imports related transactions to navigate through these testing times".
The failure to pay the total sum has hit all the key platforms like Google, Amazon and Meta. And ultimately will impact the telecom and internet users who will be unable to gratify their needs from digital platforms including digital banking, e-commerce, e-education, e-health which uses cloud infrastructure and gets authorizations for both applications and web-based platforms.
Notably, the distribution and monetization of digital platforms i.e Google, Amazon, and Apple representing Facebook will also become extremely challenging as they are likely to shrink severely or become unavailable.