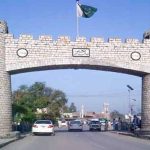 ISLAMABAD: Foreign Minister Shah Mehmood Qureshi called on bastions of Pakistan's Arts & Culture communities of Pakistan.
According to the details, stakeholders from music, fine art, performing art, conservation, revival, heritage, the literary world, film & television were present during the meeting.
The participants discussed the develop better insight to build, frame and further Pakistan's cultural diplomacy agenda.
The Foreign Minister emphasized on Arts & Culture in Pakistan through Public & Cultural diplomacy is pivotal in creating forward thinking generations & for Pak's true, progressive image globally.
Earlier, Pakistan and Egypt reiterated to support each other in the fields of culture and tourism.
Egyptian ambassador Ahmed Fadel Yacoub had said at this event that Pakistan and Egypt enjoy a strong relationship and they are working to boost tourism and culture.
The ambassador also told that 10,000 visas were granted to Pakistanis last year, and he hoped that the number will be increased this year.
Egypt earns fruitful foreign exchange through tourism and the country is blessed with attractive cultural sites. Egypt has welcomed over 10 million tourists last year. Authorities are now hoping to increase the number this year.
On the other hand, Pakistan has been declared one of the 'Best under-the-radar trips for 2020' in Forbes magazines.
Pakistan has developed a lot in the field of tourism; security and packages offered are becoming positive reasons to choose Pakistan as a destination. Also, the scenic beauty and natural scenarios make Pakistan an ideal choice.
Recently, popular American Forbes magazines have published an article on "The Not Hot List: 10 best under the radar trips for 2020.
Pakistan has also been declared as the safest country for tourism.