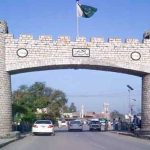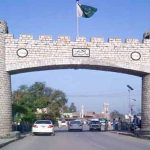 PESHAWAR: The consultative meeting between a delegation of Election Commission of Pakistan and Khyber Pakhtukhwa governor has ended without result as the latter has failed to give any date for elections to the provincial assembly on Wednesday.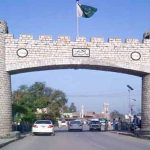 As per media reports, the consultation between the ECP delegation and KP Governor Haji Ghulam Ali failed to produce any result as the latter did not suggest any election date during meeting held in Peshawar.
The ECP delegation comprised secretary election commission, special secretary and the DG law called on Governor Ghulam Ali.
Earlier the ECP delegation reached Peshawar on the invitation of KP Governor Ghulam Ali to make consultations on general elections in the province and discussed the date for general elections in the province.
Governor of Khyber-Pakhtunkhwa (KP) Ghulam Ali on Monday had invited the Election Commission of Pakistan (ECP) for consultation, saying he would give a date for polls after deliberation.
The governor will hold another meeting with Chief Election Commissioner Sikandar Sultan Raja next week.
A few days ago, the Supreme Court announced its verdict after two-day-long proceedings in the case regarding the delay in the announcement of the date for provincial elections in Punjab and KP.
The apex court ordered that elections in both assemblies should be held in the next 90 days, with the chief justice saying that "democracy cannot exist without assemblies".
Following the top court's decision, the ECP had written a letter to the KP governor seeking a date for the elections, to which Ghulam Ali responded on Monday.
The governor said that he would evaluate the situation and set a date for the provincial assembly elections following consultation with ECP officials.
President Dr Arif Alvi has already announced that elections in Punjab province will be held on April 30.
PTI, the party Alvi belongs to, has called for free and fair elections in both provinces. In the past, PTI has criticised the delay in the announcement of election dates in the provinces, arguing that it is an infringement on democratic rights. The party has also called for the ECP to ensure transparent and impartial conduct of the electoral process.
By bringing forward the provincial polls, political analysts say PTI could pressure the coalition PDM government into holding a countrywide election earlier—a demand the party has been making since chairman Imran Khan was ousted as prime minister in April after losing a parliamentary vote of confidence.
The ECP has geared up preparations for the elections in Punjab and Khyber-Pakhtunkhwa (KP) and is likely to release the schedule this week.