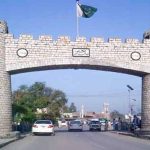 KARACHI: Sindh Governor Imran Ismail Saturday said that he has no information about imposition of governor rule in the province over ongoing money laundering case against PPP leaders.
Talking to newsmen along with MQM-P leader Khawaja Izharul Hasan, the governor said that the elected representatives would complete their respective tenures as per constitutional mandate.
He said, "imposition of Governor rule in the province is not into my knowledge." He expressed disappointment over the recent surge of the target killing incidents in Karachi and vowed that the government will take control of the situation.
"There have been few arrests linked to the target killing incidents. These are unfortunate incidents but we will soon take control of the situation," the governor added.