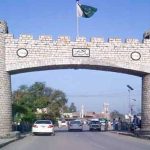 KARACHI/QUETTA: Governors of Sindh and Balochistan have stepped down from their posts and sent their resignation letters to President Mamnoon Hussain.
Commenting on his resignation, Governor Sindh and a leader of Pakistan Muslim League-Nawaz (PML-N) Muhammad Zubair alleged the elections had been rigged adding that PML-N was persecuted in the polls.
He added that a number of PML-N candidates had requested for recounting in their respective constituencies but their requests were turned down.
Citing these as reasons, Zubair said he decided to step down.
Meanwhile, Governor Balochistan Muhammad Khan Achakzai also sent his resignation to the President.
Muhammad Khan Achakzai is the brother of Pashtunkhwa Milli Awami Party (PkMAP) Chief Mehmood Khan Achakzai.