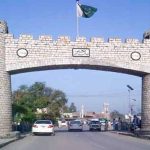 ISLAMABAD: The federal government has accelerated the process of registering new voters in FATA for the upcoming general elections.
A spokesman of Election Commission of Pakistan told Radio Pakistan that more than ninety-three thousand new voters had been registered for the two National Assembly constituencies NA-43 and NA-44 in Bajaur Agency.
He said 138 registration centers would soon be set up for final round of voters' registration in the Agency.