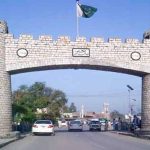 ISLAMABAD: Special Assistant to the Prime Minister (SAPM) on National Security Division and Strategic Policy Planning Dr Moeed Yousuf on Wednesday announced a new policy for overseas Pakistanis being repatriated back to the country, saying that the number of passengers being brought back to the country have bee increased on directives of PM Imran.
Announcing the new policy, he said that 20,000 passengers will be repatriated by June 10. This makes it 10,000 more overseas Pakistanis who have been repatriated to the country, compared to the previous stage of the whole process.
"The testing process has been further expedited and from today onwards, passengers will be tested on their arrival," Yousuf maintained, adding that the repatriated Pakistanis will be sent home to self-isolate without waiting for the test results. When they are obtained, the test results will be included in the track and trace system.
The SAPM further reiterated that the provincial government would take practical steps to ensure the health and safety of the passengers and the general public. He said that the good news of further easing this policy would be announced soon.