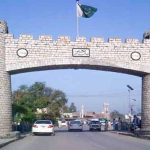 ISLAMABAD: The government has announced that no load-shedding would take place across the country during the holidays on the occasion of Eidul Fitr.
Pakistan Electric Power Company (PEPCO) has issued standard operating procedure (SOP) to Chief Executive Officers (CEOs) of all power distribution companies (DISCOs) for continuity of electricity during Eidul Fitr holidays.
Through a letter the CEOs were asked to follow the SOPs including there would be no power load-shedding during Eid holidays.
Control room already set up at DISCOs Headquaters for Ramazan operation would also work round the clock for ensuring continuity of power supply. The contact number should be published in print, website and social media for information of the public.
The emergency teams along with complete T&P, necessary material, transformers, vehicles etc should remain available in every sub-division. They were further asked complaints should be promptly addressed.