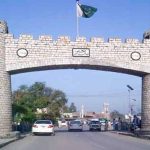 ISLAMABAD: The federal government has appointed Mr. Riaz Riazuddin as acting governor of the State Bank of Pakistan on Sunday.
Mr. Riaz Riazuddin is currently serving as deputy governor of the State Bank.
According to a notification issued on Monday, Riazuddin has been appointed for a period not exceeding three months or till appointment of a regular governor.