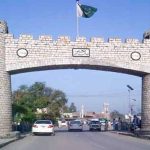 KARACHI: Prime Minister Imran Khan said on Sunday that the water per capita availability in the country has dropped from approximately 5000 cubic metres to 1000 cubic metres per year, while addressing Diamermetersa Dam fundraising at the Governor House on Sunday.
The premier said that the government can not do water financing from the budget allocation.
Prime Minister thanked the Chief Justice of Pakistan Justice Saqib Nisar for taking the initiative to address water scarcity in the country.
"It's not the chief justice's responsibility but a matter of the government. As a representative of the public I thank him for taking ahead of the campaign," he said.
PM Khan said that each year the government have to collect Rs30 billion every year to reach its target in the next five years.
"I am very much sure that we will meet all our targets as I can see that the nation has mobilised," he added.
PM Khan promised the people present in the event to reforest Karachi. He said that the city is currently a concrete jungle and called it 'a heat trap'. "We will work to formulate and incorporate "Green Karachi".
The premier said that Governor Houses has exorbitant costs for the people of Pakistan.
"In a country where 43% of our children have stunted growth & millions out of school, how can we afford this ostentatious lifestyle?" he said.
The premier said that the federal government will address supply of water and transport in Karachi on an immediate basis & the construction of a Northern bypass to address traffic issues.
He said that the crime in the metropolis is a result of lack of justice.
"We need to uplift the poor and underprivileged. We have the Chinese model to emulate that moved 70 million people from the poverty line," he said.