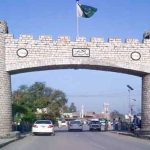 ISLAMABAD: Pakistan Tehreek-e-Insaf (PTI) senior leader Jahangir Tareen on Wednesday met with Pervez Khattak, the head of government committee, and discussed strategy about coordination with the coalition parties.
Jahangir Tareen held the reigns of political front and started meeting with members of the National Assembly (NA) including Minister for Defence Khattak. Khattak apprised Tareen about the contacts with the coalition parties and formation of the new committees. During the meeting, it was decided to meet Prime Minister Imran Khan and keep him updated with the progress.
Also read: Govt delegation invites MQM-P to rejoin federal cabinet
Meanwhile, MNA Amir Talal Gopang and ex-MNA Sardar Ashiq Hussain Gopang also called on Tareen. PTI stalwart talked about political situation and mutual interests in respective meetings with the House's members Jamil Ahmed Khan, Fahim Khan, Aftab Jahangir and Attaullah.