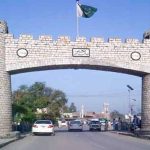 ISLAMABAD: The federal government is deeply concerned over the increasing cases of coronavirus in the country and has started considering tightening the smart lockdown.
According to media reports, in a meeting chaired by Prime Minister Imran Khan on the situation of coronavirus in the country, the federal government has considered the option of making the lockdown more strict.
It was decided in the meeting that in the first phase, the public would be urged to follow the SOPs and precautionary measures to protect them from the virus. The political leadership of the provinces, Azad Kashmir and Gilgit-Baltistan will urge people to ensure the implementation of SOPs.
However, the lockdown will be further tightened if SOPs are not correctly implemented.