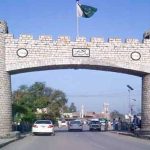 ISLAMABAD: All those who have been upset over not screening of Bollywood movies in Pakistan during the Eid season, now will be happy as government has shortened the ban.
According to a new government notification, the ban on the screening of Bollywood imports in Pakistan during Eid days is reported to have been shortened from two-week duration to one week.
Precisely, the ban will be a week-long, starting from Eid day both Eid UL Fitr and Eid UL Azha till a week, Private news channel reported.
The initial notice, issued by the Central Board of Film Censors, specified that the ban will be in effect from two days before Eid to two weeks after Eid holidays.
However, much to the joy of Indian movie lovers in Pakistan that the new notice has added to their festivities of Eid holidays.
The purpose of ban was to support Pakistani film industry.