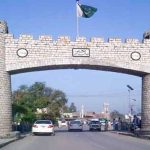 PESHAWAR: The Federal Government has decided to launch fourteen irrigation schemes in Tribal Areas.
These schemes will be launched in Bajaur, Kurram, North and South Waziristan agencies, Frontier Region Bannu and FR Tank.
The schemes will be completed at a cost of over eight hundred and sixty one million rupees in one year.