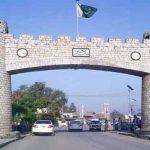 ISLAMABAD: The federal government has decided to legislate on the power of suo motu notice of the Chief Justice of Pakistan under Article 184/3.
According to sources, the government has decided to amend the powers of suo motu notice of the Chief Justice and regulate it by passing a law. According sources, the federal minister is finalizing the draft law, which will be approved by the federal cabinet, which is underway with prime minister Shehbaz Sharif in the chair. The federal government wants to empower the full court of the Supreme court for taking suo motu notice. The government also wants to regulate formation of the benches of the supreme court through legislation.
The sources said that after approval by the cabinet, it will be presented in parliament. The government has also summoned a joint session of parliament on April 10, where the bill will be presented.