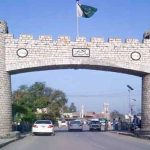 ISLAMABAD: Pakistan Tehrik-e-Insaf (PTI) Chairman, Imran Khan has said that the PML-N governments's attempt to misuse official news agency to discredit the British broadcaster on Sharif flats has failed.
PTI Chairman Imran Khan weighed in with criticism regarding BBC Urdu's response to an APP news story about London properties of the ruling Sharif family.
BBC Urdu, in a statement on Twitter, rejected claims that it has launched an internal investigation into its story regarding Park Lane flats.
"We stand by our journalism and are satisfied that this story meets our editorial standards including accuracy and impartiality," said BBC News in a statement on Twitter.
"There is no internal investigation into this BBC reporter (Ather Kazmi) nor this news story (When were Park Lane flats purchased, or sold?)," the British broadcaster added.