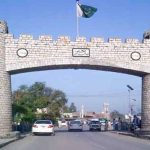 ISLAMABAD: Prime Minister Imran Khan said on Thursday that the government has got nothing to do with the recent arrest of Pakistan Muslim League-Nawaz MNA Rana Sanaullah as the government doesn't believe in political victimisation.
The premier gave the remarks while chairing a session of party spokespersons where political situation after the arrests of opposition figures was discussed. "Pakistan Tehreek-e-Insaf doesn't hold the vision of political victimisation," he said.
PM Khan said that the institutions and judiciary are independent and those who are arrested should give clarification before the court.
"Opposition wants to hide its crimes by putting allegations against the government," he said.
The premier said that his visit to the United States will further improve relations between Islamabad and Washington.
PM said that the government had given ample opportunity to declare their assets in the Assets Declaration Scheme – now it would take action without any bias.