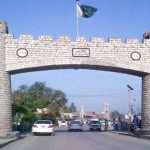 ISLAMABAD: Minister for Finance Asad Omer says national institutions will be developed by bringing the experienced and professionals to turn them into a profitable entity for the nation.
Talking to a private news channel, he said the government is not intending to privatize the state owned enterprises including PIA, OGDCL and power distribution companies.
He said the forex reserves were under pressures as every month about two billion US dollars were spent to meet different financial needs of the country.
He said the government wanted to enhance exports, promote investments and industrial development in the country for producing exportable surplus.
Asad Omer said the situation of uncertainty in national economy will be cleared by mid of this month as the economic reforms are on the top of the government's priorities.
He said recently a team of IMF has visited Pakistan but it had nothing to do with any bailout package.
The minister said the middle income people will be provided health and education cards to bring them into the social safety nets and provide them matching facilities.