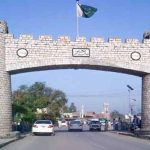 ISLAMABAD: The government has revised the prices of petroleum products for the next fortnight.
According to new prices, pert liter prices of petrol will be increased from 71.29 rupees to 73 rupees, diesel oil 80.48 to 82, Kerosene oil 43.25 to 44, and light diesel oil from 43.34 to 44 rupees.
Announcing the new prices in Islamabad this evening, Finance Minister Ishaq Dar said that the government will have to provide a subsidy of three billion rupees to maintain these prices.
He said the new prices will become effective from midnight.