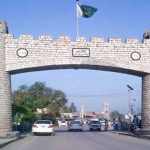 KARACHI: Rejecting the recent "massive" hike in the prices of petroleum products, PPP Chairman Bilawal Bhutto Zardari said that the government was "robbing" people.
Lashing out at the PTI government, Bilawal said that the rulers have brought the petrol prices to a record high in the country.
"The entire nation is crying due to record inflation and Khan Sahib is fiddling," said the PPP chairman. Talking about promises made by the PTI with the masses and tall claims of relief after the budget, Bilawal Bhutto asked, "Khan Sahib! When will the good days come for the nation?"
Meanwhile, Minister for Information and Broadcasting Fawad Chauhdry has defended the hike saying oil prices in Pakistan are still the lowest in the region.
In a series of tweets Thursday, the information minister said the country imports oil, hence, its prices will go up when these increase in the world market. This is the principle for the rest of the imports.
Earlier on Wednesday, the government had announced a Rs5 increase in the price of petrol "owing to the fluctuations in petroleum prices in the international market and exchange rate variation".