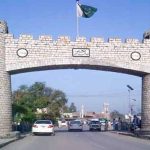 ISLAMABAD: Federal government is launching six months technical training programme for the youth tribal area.
According to FATA Development Authority, the youth will be trained in different trades besides providing free boarding, lodging and monthly stipend during the training.
They termed it as an impartial step of the present government for the bright future for tribal youth, Radio Pakistan reported.
The youth will also be provided free boarding and lodging besides monthly stipend during the training. Interested candidates have been asked to submit their applications.