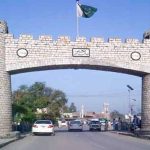 ISLAMABAD: Federal Government on Sunday launched a crackdown against inflated medicine prices.
The Drug Regulatory Authority of Pakistan (DRAP) conducted raids in Peshawar, Lahore and Karachi. The DRAP teams seized medicines that were being overcharged.
Minister for Health Amir Mehmood Kiyani announced to take strict action against those companies who sell medicines on high rates. The minister affirmed that injustice with the poor will not be allowed.