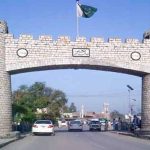 ISLAMABAD: The federal government has made public the inquiry report on Independent Power Producers (IPPs) prepared by a government committee.
The IPPs inquiry report reveals that the national exchequer suffered a loss of more than Rs 4,802 billion during the past 13 years at the hands of Independent Power Producers.
According to report, 16 IPPs made a profit of Rs 415 billion by investing only Rs 50.8 billion. The report also revealed that power plants used less fuel for the power production but showed its usage many times more.
The report said that six companies made 60 to 79 percent annual profits, while four earned 40 percent annual profits.
The report revealed that the cost of electricity generation has increased by 148% in the last 15 years. The IPPs also mislead National Electric Power Regulatory Authority (NEPRA) on tariff issue and expensive LNG was provided to the plants.
In its recommendations, the inquiry committee has said that power plants should be given profit rate in rupees instead of dollars.
It also asked the government that no new power plant should be constructed in the country for next few years and the government should also suspend work on under construction power plants
It was also stated in the inquiry report that the heat rate audit of all fuel-powered IPPs should be done and action should be taken against IPPs who provided false information.
The committee also suggested that negotiations with IPPs be initiated on the issue of selling expensive electricity. A technical ministry should be created by restructuring the power division and additional petroleum levy should be imposed to eliminate circular debt.