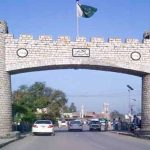 The government is considering imposing a federal tax on agricultural income to meet a demand by the International Monetary Fund (IMF) and legal experts say it is possible without amending the Constitution.
The proposal has been discussed between Pakistan and the IMF and a draft of the legal amendment has also been prepared, sources told.
The sources added that the tax authorities have told the IMF that the legal amendment could be introduced in the 4th Tax Laws Amendment Ordinance.
The global lender has asked Pakistan to impose additional taxes including withdrawing sales tax exemptions by November 1 if Islamabad is keen to revive the $6 billion stalled programme.
The sources said that during the review talks, a major demand by the IMF was to bring the agricultural sector under the federal tax domain.
However, the two sides were unable to agree upon the memorandum for economic policies (MEFP).
The sources said the federal government in consultation with the law ministry has found a solution where the federal income tax can be imposed on the agricultural income by only amending the Income Tax Ordinance of 2001.
They said the tax authorities were considering restricting the definition of agricultural income to only income from "crops" by amending section 41 of the income tax law.