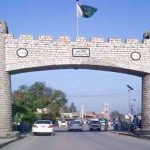 ISLAMABAD: Foreign Minister Shah Mahmood Qureshi on Friday has said that India has faced humiliation in United Nations Human Rights Council (UNHCR) after 58 countries supported Pakistan's stance on occupied Kashmir issue.
Speaking in the National Assembly (NA), the minister said that Pakistan has registered major diplomatic successes on Kashmir and India is now resorting to propaganda campaign to hide its failures including the one it faced at the United Nations Security Council.
He Pakistan has effectively and forcefully highlighted the Kashmir dispute at the international level under the leadership of Prime Minister (PM) Imran Khan.
Government of Pakistan and its people are on same page on Kashmir matter, he added.
Shah Mahmood Qureshi said that India is in defensive position like never before.