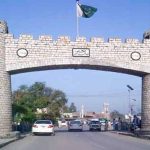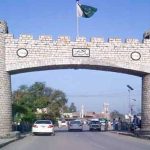 ISLAMABAD: Adviser to the Prime Minister on Foreign Affairs Sartaj Aziz on Friday briefed the Senate that the government was not considering any option to extradite Indian spy Kulbhushan Jadhav, and said an FIR has been registered against the alleged Indian agent.
While speaking during the Question Hour in Senate, Aziz explained that "it has never been said that there was lack of evidence against Jadhav".
Senator Talha Mehmood had asked the adviser whether the government was planning to give the same 'red carpet' treatment to Jadhav which they gave to CIA contractor Raymond Davis. "We have prepared an FIR and a case in the process of registration to prosecute Indian state actor for involvement in subversive and terrorist activities in Pakistan," he told the House in response to the query.
The adviser said Pakistan has shared a dossier with the UN Secretary General on the Indian involvement in internal affairs of Pakistan and in subversive and terrorist activities in Pakistan. "This dossier includes details about Kulbashan Jadhav and his activities."
He said the government is also examining the possibilities for sharing the dossier with other countries and international organisations.
He explained that dossier is not the only route to deal this issue as actual route to settle this issue is prosecution for which the case is being prepared.
The adviser also informed that the dossier has been prepared based on thorough ground work and inputs from various departments. "This is very delicate and sensitive issue and requires detailed preparations and home work as it relates to direct or indirect involvement of Indian State Actor in subversive and terrorist activities in Pakistan."
He said Pakistan's view point on this issue is being accepted internationally while the government has also sent a list of questions to Indian government on this matter.
Pakistan Peoples Party (PPP) Senator Aitzaz Ahsan said, "I had announced that if Prime Minister Nawaz Sharif mentions the name of Indian spy Kulbashan Jadhav in his speech, I will donate Rs50,000 to Pakistan Association of the Blind." "Has the premier spoken about Kulbashan Jadhav," Ahsan asked Aziz.
"When the time is appropriate, the PM will speak about Kulbashan Yadav," the PM's adviser replied. Senate Chairman Raza Rabbani expressed his disappointment at the absence of ministers from the Senate session. "During the previous sessions, the ministers were going to the Supreme Court for the Panamagate hearings. Now there are no hearings, they should have been here," Aitzaz Ahsan said.