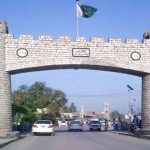 ISLAMABAD: The information minister Fawad Chaudhry once again offered setting up of the parliamentary commission to probe rigging in polls 2018 asked the opposition to appraise government what kind of rigging was done.
In his reaction through press conference over the N-League leaders' presser in Islamabad, Fawad Chaudhry said that they had no objection to the formation of commission and were ready to investigate rigging allegations.
"However, the opposition failed to indicate where rigging was done and what kind of investigation they wanted," he said.Bureaucracy Reshuffle As Per Law Instead Favouritism: FawadResponding allegation of political revenge, PTI leader said that former prime minister Nawaz Sharif and his daughter Maryam Nawaz sent to jail during the tenure of N-League government,
"Shehbaz allegation of revenge baseless as history is the witness of their corruption. They accumulated such huge wealth during their tenure never be done any other ruler," he responds swiftly.
Responding a query over the rise in prices of gas, power, Fawad said that government has not increased prices of gas and fertilizer as the PML-N government has destroyed the agriculture but PTI government was trying to push the sinking boat of the economy to the shore.
He suggested to the opposition, "They should donate 1000 dollar each for the construction of dams rather criticizing government as I assure you your money will be only spent on dams."
Earlier, former Chief Minister of Punjab and Pakistan Muslim League President Shehbaz Sharif said Prime Minister Imran Khan has come into power through rigged elections.
Addressing presser along with Former Prime Minister Shahid Khaqan Abbasi, Former Federal Ministers Ahsan Iqbal and Marriyum Aurangzeb, PML N President Shehbaz Sharif said that PM Imran was not elected but came into power through rigging.