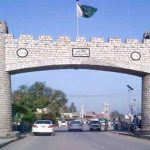 ISLAMABAD: The Pakistan Tehreek-e-Insaf (PTI) led federal government and the Opposition political parties will let each other's leaders make speeches in the Parliament without staging any protests.
Leaders of the Pakistan People's Party (PPP), representing the Opposition, met a delegation of the federal government in the Speaker's chamber.
Shehbaz Sharif, the leader of the Opposition in the National Assembly and the president of the Pakistan Muslim League-Nawaz (PML-N), is, therefore, set to deliver his budget speech in the session scheduled to commence 10:30AM on Wednesday.
In order to run the House in a calm and peaceful manner, there would be no protests from either side during their leaders. They added that points of objection would be offered in turns to both the government and Opposition.
Earlier today, Sharif, for the third time, was unable to complete his speech on the Federal Budget 2019-20 despite getting yet another chance to take up a debate on the budget today as members of the federal government and the Opposition leaders continued chanting and disrupting the decorum of the session.
A day prior as well, Sharif was not allowed to start a budget debate. That was the second consecutive session when he could not do so. On Friday, the NA session had ended in chaos after Suri repeatedly urged Sharif to start his speech on the federal budget.
Opposition leaders on Wednesday also continued to demand presenting the production orders for their jailed peers.
Earlier, Prime Minister Imran Khan had said the PTI government would get the Federal Budget 2019-20 passed and that the Cabinet members should not stress about it. He also advised them not to fear any kind of blackmailing tactics from the representatives of the Opposition parties.
The premier led a meeting of the Cabinet wherein the government readied a strategy to deal with the Opposition. Khan told the federal ministers to respond to the Opposition's language in kind.