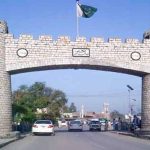 ISLAMABAD: Government and opposition on Thursday have agreed on the formula for allocation to chair National Assembly's standing committees.
A meeting of parliamentary leaders from Government and Opposition presided over by Speaker Asad Qaiser was held to finalize the matter of standing committees.
Under the agreement, the Government and its allies have been apportioned the chairmanship of 20 committees including those on Law & Justice while opposition will head 18 committees.
It is pertinent here to mention that in the previous meeting, government and opposition had failed to reach consensus on any committee except the one on law and justice.
The meeting had decided to allot the chairmanship of law and justice standing committee to the Government.
The opposition had insisted on being assigned chairmanship of 19 committees however; the Government was adamant to designate only 17 committees.
Finally the conflict regarding committees of National Assembly has been resolved and all the members have reached a conclusion.