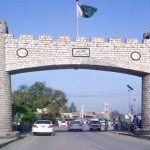 ISLAMABAD: The federal government has finalised a plan to carry out the census before March 2017 at present, the troops were involved in extensive engagements and census was not possible without the support of military.
Federal Minister for State and Frontier Regions Lt. General (retd) Abdul Qadir Baloch assured the National Assembly while speaking on a resolution moved by Sheikh Salahuddin in the House regarding holding of census in the country.
The Minister said that the last census was also conducted by the Pakistan Muslim League-Nawaz (PML-N) and this time too it would hold.
A number of legislators on Tuesday said that the national census was important issue and urged the government to announce date for holding population census adopting a resolution in the National Assembly.
Sheikh Salahuddin mover of the resolution taking part in the debate said that the holding of national census was the need of the hour and it should be held at the earliest.
He said that delimitation and fair distribution of funds among the federating units were based on the population count.
Naeema Kishwar, Ejaz Jakhrani, Phyllis Azeem, Muzammil Quershi and Shazia Marri said that the issue related to census should be discussed in the Parliament.
They said that after the census, all political forces should formulate a joint strategy to control the increasing population, which was one of the biggest challenge for the country.
They said that the government should conduct census as per previous practice, if the army was not available due to its engagements at borders and tackle terrorism.