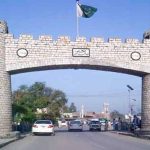 ISLAMABAD: The talks between government and protestors in Islamabad have made headway as authorities have agreed to accept most the demands of the protestors.
Administration of the twin cities has delayed decision to use force against protesters belonging to Sunni Tehreek and Tehreek Labbaik Ya Rasool Allah on Saturday after fourth round of talks ended at residence of Raja Zafarul Haq.
Protesting bodies represented by Dr Shafiq Ameeni, Sheikh Azhar and Pir Ijaz Sherani convened the fourth round of talks at Raja Zafarul Haq's residence with the government and returned to the protesting site.
Interior minister Ahsan Iqbal and Islamabad Mayor Sheikh Ansar among others represented the delegation of the government while a cleric from Golara Sharif Ghulamulddin Jami mediated the talks.
Seemingly, the fourth round of talks failed after the deadline to end the sit-in protest was extended by the government earlier today by 24 hours. The ultimatum granted by Islamabad High Court (IHC) to end the protest expired last night at 10:00pm.
However, the government extended its deadline by another 24 hours.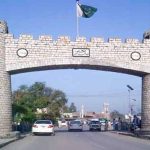 The protesting bodies have vowed to continue the sit-in protest until law minister Zahid Hamid tenders his resignation for a 'clerical mistake' in amendment that was brought to Elections Act 2017.
In the then revised form-A of nomination papers, the words "I solemnly swear" were replaced with "I believe" and the clause relating to Khatm-i-Naboowat was made applicable to non-Muslim candidates.
However, the change was branded a clerical mistake by National Assembly speaker Sardar Ayaz Sadiq and the government had vowed immediate rectification of the alleged mistake.
The Senate, earlier this week, approved reversal of the changes made earlier.
However, the protesters who camped in the outskirts of Islamabad and at Faizabad M2 interchange late October are adamant for the law minister to resign.