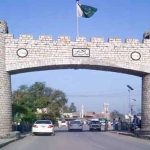 ISLAMABAD: Federal Minister for Petroleum Omar Ayub has said that in the global market, petrol prices rose sharply by 112%, while the government has given relief to the public by only raising its price by 25%.
Addressing a press conference with Special Assistant for Petroleum Nadeem Babar in the federal capital following the directive of the Prime Minister, Federal Minister for Petroleum Omar Ayub said that prices in Pakistan are the lowest in Asia. He contrasted his government's performance with PML-N's tenure, where prices of petroleum products increased by 31% in a single month.
The Petroleum Minister said that the prices of petrol and diesel in Pakistan are still relatively low, as Imran Khan's first priority is securing the interests of the public. He said that on the PM's direction, the duration for revising petrol prices has now been set at 35 days.
The Minister said that we are in a struggle with the mafias and the hoarders. He reiterated that Pakistan has the lowest prices of petrol and diesel in Asia. Compared to that, PML-N, during the period of June, July and August, increased prices by 31% even though fuel prices did not rise in the international market.
Special Petroleum Assistant Nadeem Babar said that before February 28, the price of petrol was Rs116.60. In May, PSO bought petrol at USD 21 a barrel, but in June, that rose to USD 44.
The Petroleum Adviser said that the current price of petrol in India is Rs180 per liter, Rs137 in China, Rs174 in Bangladesh, Rs108 in Indonesia and Rs196 in Japan.