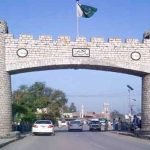 ISLAMABAD: Defence Minister Pervaiz Khattak has invited the opposition to come to the dialogue table for the sake of democracy, constitution, and law in the country.
Responding to a point of order raised by PPP leader Raja Pervaiz Ashraf in the National Assembly, he said opposition talks of democracy and law, but it is not ready to sit on the dialogue table to sort out issues. He said the people of Pakistan have rejected the opposition parties in general elections and they should accept voters' verdict.
To another point, Pervaiz Khattak said that the Constitution of Pakistan allows the government to promulgate ordinances.
Minister for Kashmir Affairs and Gilgit-Baltistan Ali Amin Gandapur said he is ready to vacate his seat to contest by-election against JUI-F chief Maulana Fazlur Rehman in election arena. He also urged Maulana Fazlur Rehman to end his sit-in and for by-election to prove his popularity.
In his response, JUI-F leader Assad Mahmood said he is ready to tender his resignation if Ali Amin Gandapur too quits.
PML-N leader Khawaja Asif said the opposition will be forced to move the Supreme Court if government does not refrain from disrespecting the Constitution.
Communication Minister Murad Saeed said how strange it is that the opposition is criticizing the government. He said Khawaja Asif was serving in UAE on iqama at the same time he was foreign minister of the country. He said it was Khawaja Asif, who declared Prime Minister Imran Khan as Islamist to appease Americans and portray PML-N government as liberal and enlightened.
The Minister said the entire Muslims and the people of Pakistan are proud of Prime Minister Imran Khan for highlighting true face of Islam at the world fora and told the international community that Islam is a religion of peace and has nothing to do with terrorism. He said Imran Khan also apprised the world that Muslims love their prophet more than their lives.
In his remarks, Assad Qaiser said that we are all Muslims and will not change a single word regarding finality of the Prophethood at any cost.
The House has now been adjourned to meet again on Monday at 4 p.m.