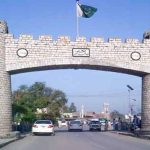 ISLAMABAD: Federal government on Wednesday refused to remove Dr. Asim's name from the Exit Control List (ECL).
Sindh High Court (SHC) resumed hearing on Dr. Asim's plea seeking to remove his name from ECL during which attorney general (AG) apprised the honourable court that the accused has been facing serious charges including treatment of terror elements and corruption scams.
"Dr. Asim would not return if he flees abroad", AG informed court, upon which he was directed to submit a detailed reply in this regard.
It should be recalled that Dr. Asim Hussain has filed an application in the court for exclusion of his name from ECL. The advocates of former Petroleum Minister Dr. Asim held the stance that their client has serious health issues. They argue that facilities for his treatment are not available in Pakistan, hence he should be allowed to go to abroad.
A report by a board of nine doctors was also submitted in the court.