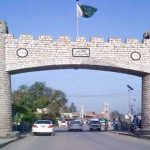 ISLAMABAD: Minister of State for Finance Hamad Azhar has said the PTI government retired 9.5 billion dollars of debt this year.
He was responding to the points of the opposition members in the National Assembly on Friday.
Earlier, speaking on the finance bill, Opposition members criticized the economic policies of the government. They described the budget anti-people and anti-growth, which they said, will bring poverty, unemployment and darkness to the country.