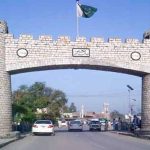 PESHAWAR: The Federal Government has sanctioned over six hundred and seventy six million rupees for the construction of a dam in Shakai area of South Waziristan Agency.
FATA Secretariat sources told, the dam will have the capacity to store one thousand and two hundred acre feet water.
Clean drinking water will also be provided to people of Shakai and its adjoining areas from the dam.