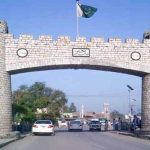 RAWALPINDI: Following an agreement with Tehreek-e-Labbaik Pakistan (TLP), the residents of Rawalpindi breathed a sigh of relief as the authorities opened all roads for traffic after a 12-day closure.
The containers and barricades have been removed from all roads between Rawalpindi and Islamabad. Meanwhile, Murri Road and Faizabad Interchange have been cleared for traffic. As life is returning to normalcy in the twin cities, the authorities have also restored the Metro Bus service in Rawalpindi.
In Gujranwala, the protesters are still present at Allah Wala Chowk in Wazirabad and all the educational institutes and markets near the venue will remain closed today (Monday). The Lahore-Islamabad portion of GT Road is also still closed for traffic and the authorities have yet to take any measures to fill the trench dug up near Chiragh Toll Plaza.
However, the barricades have been removed from the interior city and the road reading to Sialkot airport. Internet service was still suspended in Gujranwala as of Monday morning.
Meanwhile, addressing the participants of a sit-in in Wazirabad, religious scholar and former chairman of Ruet-e-Hilal Committee Mufti Muneeb urged the protesters to follow the directions of their leadership.
"We have to move wherever the leadership directs us," said Mufti Muneeb. He said that the government has assured them of removing restrictions from the party. "It will take one week to remove the word banned from the TLP," he added. Muneeb said that the government will implement the agreement signed with the TLP.
He said that they would vacate the GT Road under the agreement. Speaking on the occasion, Mufti Muneeb warned that they would return with full force if the government failed to implement the agreement.
One more policeman, injured in clashes with the activists of proscribed TLP in Lahore, succumbed to his wounds on Monday morning.