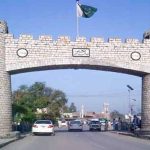 ISLAMABAD: President Dr. Arif Alvi said on Thursday that Pashtun Tahaffuz Movement (PTM) was an issue and the government was striving for its resolution and address their grievances in a better way.
While speaking to senior journalists at the presidency, President Dr. Arif Alvi said a few elements were creating misconceptions among the masses.
Commenting on inflation, he said it was there because of economic difficulties, however, it was necessary to contain rising inflation.
"The government is headed in the right direction; we will come out of the economic crisis," Alvi told visiting journalists.
He said the economic difficulties and inflation would eventually be decreased because of government measures, adding that Prime Minister Imran Khan was making efforts for resolution of national issues.
The president said he regularly met with the premier and they both exchanged views on important issues on a daily basis.
"Even a while ago I was having consultation with the prime minister on an important matter, but it could not be completed because of the premier's engagements in Saudi Arabia," he said.
Asked by a journalist if the consultation pertained to an honourable judge, Alvi responded with a laughter, saying today's meeting was only meant for non-political discussion.
Inquired whether he had read 'that letter', he ducked the question by offering only a smile.
Earlier, the President Dr. Arif Alvi says social media is the harbinger of social change and has easy and vast outreach among the masses.
Chairing a meeting on Social Media with Ministry of Information & broadcasting in Islamabad on Thursday, he said Ministry of Information has to broaden its mandate to counter anti-state propaganda and project soft image of the country on cyber space.
Special Assistant to Prime Minister Dr. Firdous Ashiq Awan apprised the President that government is well aware of the importance of social media and every effort is being made to effectively use this platform to promote the progressive and democratic image of Pakistan across the world.
She further informed the President that like print and electronic media, social media advertisement is also under consideration in the new advertisement policy.
Earlier, the Secretary Information Mr. Shafqat Jalil apprised the President regarding the structural contours of social media setup in the Ministry.
He also briefed the President on the initiatives taken by social media team of the Ministry to counter anti-state propaganda and promote soft image of the country in an effective and timely manner.