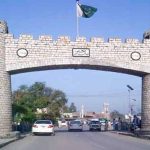 ISLAMABAD: Prime Minister's Special Assistant for Political Affairs Naeemul Haq said on Tuesday that the government will auction four helicopters of the Cabinet Division.
In a message on twitter, Haq said the surplus helicopters to be sold are not being used by the Cabinet Division.
Furthermore, Haq also stated that eight buffaloes bought to cater to the 'gastronomic requirements' of former prime minister Nawaz Sharif will also be sold.
The helicopters and buffaloes will be sold after the auction of luxury and surplus vehicles on September 17.
Earlier on September 02, it was announced that luxury vehicles of Prime Minister house will be auctioned on Seventeenth of this month in Islamabad.
The government had decided to go ahead with the sale of luxury surplus vehicles of the Prime Minister House under the austerity drive of the new government.
The decision was taken under the austerity drive which was initiated by the new government in the country.