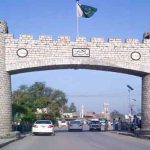 ISLAMABAD: The government has decided to form a parliamentary commission to identify the people behind the economic crisis.
According to reports, Prime Minister Imran Khan has directed the relevant authorities to consult Parliament for the commission, which was approved in the federal cabinet meeting held on October 11.
The commission will investigate causes of the present economic crisis and identify those responsible behind it, reports stated.
Reports further said a resolution regarding the formation of the parliamentary commission has been submitted in the National Assembly Secretariat by Information Minister Fawad Chaudhry.
The information minister is expected to present the resolution in the National Assembly, which states the joint parliamentary commission will present a report regarding the people responsible for the economic crisis in a month's time.
After identifying the people responsible behind the prevalent economic crisis, the commission will present relevant recommendations to the government that will then decide on appropriate action.