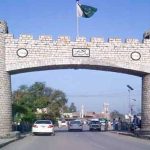 LAHORE: Pakistan Muslim League-Nawaz (PML-N) government has decided to issue new notification over Dawn Leaks today (Tuesday).
This was revealed by PML-N leader and provincial law minister Rana Sanaullah. He said that the new notification over Dawn Leaks will be according to the report sent by the inquiry committee.
Rana Sanaullah clarified that it's not us but others who are getting annoyed over ISPR's tweets. He went on to say that no tweet came out after Major General Asif Ghafoor got well aware of the details.
Rana Sanallah revealed that an issue was created out a minor matter.
He went on to say that the letter from the PM House over Dawn Leaks is equivalent to a directive.
"The matter will get resolved once the new notification is issue," he added.