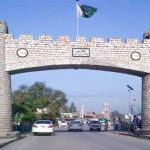 ISLAMABAD: Federal budget for the fiscal year 2020-21 with a total outlay of Rs 7,600 billion will be presented on June 12.
The budget sessions of the National Assembly and the Senate will commence today with the observance of coronavirus-related standard operating procedures (SOPs). No one will be allowed to enter Parliament House without wearing a mask.
The members and officials will have to pass through the checking for virus. The visitors and guests of the members will not be allowed to enter the Parliament House and the galleries will be kept empty. However, the media representatives will be allowed to perform their functions. The SOP will be adhered in stricter manner during the upcoming sessions.
The budget deficit is likely to be more than Rs 3427 billion while Rs 3235 billion will be spent on interest and repayment of loans. An allocation of Rs 1402 billion for defense has also been proposed in the upcoming budget.
According to budget document, the growth rate in the construction sector is set at 3.5 percent. The energy sector growth target has been set at 1.4 percent while the growth rate in construction sector is fixed at 3.5 percent.
The growth rate in the services sector is set at 2.8 percent while the growth target of development is set at 2.3 for the next fiscal year.
Agriculture target for next financial year has been set at 2.9 percent and the target for major crops in the next financial year is set at 2.2 percent. Cotton growth target is set at 1.3 percent.
Industry growth target has been set at 0.1 percent while in the manufacturing sector, the growth rate target is set at minus 0.7 percent. The mineral growth target is set at 0.5 percent for the next fiscal year.