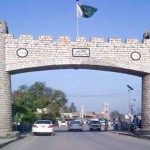 ISLAMABAD: Defence Minister Pervez Khattak on Tuesday assured the National Assembly that the advertisement depicting Pashtuns in a controversial manner would be probed and the responsible would be punished.
The minister was responding to call attention notice by Waziritsan MNA Ali Wazir who criticised the Punjab government over the TV advertisement which was immediately pulled off air on the instructions of Federal Information Minister Fawad Chaudhry.
The half-minute video advert by the provincial government's Home Department urged people to report to 15 about hate speech, display of arms, illegal use of loud speakers and any other suspicious activity.
PTM leader and MNA Mohsin Dawar had termed it as racial profiling of Pashtuns.
Commenting on the issue, Minister of State for Interior Shehryar Khan Afridi in the National Assembly session said no permission would be given to anyone in the Islamic Republic of Pakistan to make religious, ethnic and racial discrimination.
The minister said, "No such thing will be tolerated that hurts any countryman's sect, caste, ethics and religion".
He emphasized that no drama serial or soap and film would be acceptable depicting any religious, cultural, provincial, regional and ethnic dress code's portraying terrorism.
Afridi belived that Muslims were not terrorist and had not any association with extremism and terrorism. Any such content posing stark criticism on religious, ethnic and regional beliefs would be discouraged, he added.