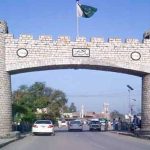 ISLAMABAD: Special Assistant to the Prime Minister on National Health Services Dr Zafar Mirza says the government is committed to provide better facilities in health sector.
Addressing a function at Pakistan Institute of Medical Sciences in Islamabad on Friday, he said the government is fully aware of the issues and difficulties being faced by the medical staff, and is also takes steps to resolve them.
He said nurses are the backbone of the health system.