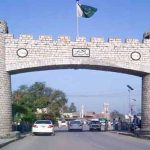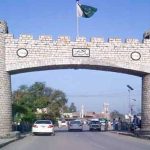 ISLAMABAD: Federal Foreign Minister Shah Mehmood Qureshi on Tuesday has said that the parliament is going to fulfill another responsibility by electing new president of Pakistan.
Talking to media, foreign minister said that the opposition parties lack ideological unity and that its alliance is unnatural. Will try to move on by accepting opposition's role, he added.
The minister also pledged to meet the expectations of the nation.
He said that the people are aware about Prime Minister Imran Khan's seriousness and hard working as he has made several task forces and conducted various sessions to devise strategies for better Pakistan.
He also wished Pakistan Tehereek-e-Insaf (PTI) candidate Arif Alvi best of luck for presidential election.
On the other hand, voting for presidential election started at 10am at NA, Senate and all the provincial assemblies and will continue till 4pm.
Apart from PTI's Alvi, the PPP's Aitzaz Ahsan and Jamiat-e-Ulema (F) chief Maulana Fazalur Rehman are also in the race. The joint Opposition was to field a single candidate, however, no consensus had been reached on a joint Opposition nominee.
Pakistan's President is elected indirectly through an electoral college, comprising the Senate, National Assembly and the four provincial assemblies – Balochistan, Sindh, Punjab and Khyber Pakhtunkhwa.
Every member of the National Assembly has one vote while the four provincial assemblies are assigned an equal weight with the smallest, the Balochistan Assembly, serving as the base.
The newly-elected president of Pakistan will take oath on September 9.