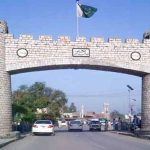 ISLAMABAD: Chairman of Pakistan People's Party (PPP) Bialwal Bhutto Zardari said this government would be responsible if something happened to his father and former president Asif Zardari in jail.
Bialwal in his tweeter message wrote "The Pakistani state continues to try and use my father's ailing health to pressure my party."
He said despite being detained without being convicted of anything since August, Asif Zardari is still to receive medical care.
Bialwal further said despite multiple medical reports from the governments own doctor that he should be provided with medical facilities in prison and shifted to hospital for investigation and treatment he has been denied his fundamental rights.
He added that not only has he not been taken to hospital he has still not been provided with a fridge to keep his insulin and medicine.
PPP leader continued that if anything was, God forbid, to happen to my father we will hold this government responsible, adding that despite these tactics we will not compromise on our principles or democratic politics.
Earlier, an accountability court rejected a petition filed by former president Asif Ali Zardari, who has been put in jail on judicial remand, seeking his shift to a hospital for medical care.
The court remarked that the court doesn't have jurisdiction over the matter, and it should be referred to the relevant forum.