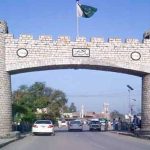 ISLAMABAD: Special Assistant to the Prime Minister on Information and Broadcasting Dr Firdous Ashiq Awan says government's doors are open for dialogue with the opposition to resolve all issues through political means.
Addressing a news conference along with Minister for Religious Affairs Noor-ul-Haq Qadri in Islamabad, she said Prime Minister Imran Khan is determined to meet democratic demands of the opposition.
She said the Prime Minister has already constituted a fully powerful committee led by Defence Minister Pervez Khattak for holding talks with the JUI-F chief and other opposition parties.
The Special Assistant urged the opposition leaders to come up with positive and viable recommendations with regard to electoral and economic reforms if they have.
She, however, made it clear that the government's desire for negotiations should not be taken as weakness.
The Special Assistant said Maulana Fazl-ur-Rehman cannot be allowed to hold the majority hostage.
Welcoming the softness in stance of Maulana Fazl-ur-Rehman during his address to the protest sit-in in Islamabad last night, Firdous Ashiq Awan hoped that JUI-F chief would adopt reconciliatory approach and avoid confrontation.
She said the protesters should honour their agreement with the city administration in letter and spirit.
Earlier, addressing the protestors JUI-F chief Maulana Fazl-ur-Rehman announced to extend the protest sit-in in Islamabad to press for their demands.
He however, hinted that he has no plan to march towards D-Chowk.
He said future strategy will be announced after consultation with heads of other opposition parties.
Speaking on the occasion, Noor-ul-Haq Qadri said religion should not be used for political motives.
He said the government of Imran Khan cannot think of recognizing Israel and reversing the law declaring Qadiyanis as non-Muslims.
The Minister said the government is going to organize an international Rehmatul-lil-Aalimeen conference in Islamabad to highlight different aspects of the life of the Holy Prophet Muhammad, Peace Be Upon Him.
He said religious scholars from across the world including Saudi Arabia, Egypt, Iraq, Syria, Iran, and Tunisia will participate in the conference.