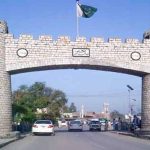 ISLAMABAD: The Ministry of Religious Affairs and Interfaith Harmony will start one month countrywide Hajj training programmes for intending pilgrims of Government Hajj Scheme from Tuesday.
These programmes will enable the intending pilgrims to perform Hajj rituals in accordance with the teachings of the Holy Prophet Hazrat Muhammad (PBUH).
The training will be imparted with the help of modules, charts, maps, sketches, lectures and videos.
The Ministry will also provide informative booklets and video CDs to the intending pilgrims free of charge.