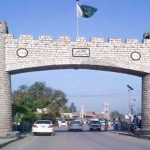 KARACHI: Pakistan Cricket Board (PCB) Chairman Najam Sethi claimed on Friday that half of Pakistan Super League (PSL) matches for the fourth edition of the tournament will be played in in Pakistan next year.
Talking to the media during a visit to the National Stadium, where the PSL 3 final will be held this Sunday, Sethi said, "You should trust me. I do what I say. Have finished one good news and am now giving the second".
Sethi said Lahore and Karachi have a green light in terms of hosting PSL matches and now "we will make stadiums in Peshawar and Islamabad".
The PCB chief said he wants to hold double weekend matches next year, explaining that there will be games in UAE on Thursday and Friday and in Pakistan on Saturday and Sunday.
Lahore successfully hosted the PSL final last year and two elimination matches for the third edition. For the first time, a match of the tournament will be hosted in Karachi when the final is played between Islamabad United and Peshawar Zalmi.