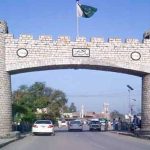 ISLAMABAD: Former chairman Senate and PPP leader Raza Rabbani has expressed concern over reported decision of the government to hand over Reqo Diq project to Saudi Arabia, terming it as violation of provincial autonomy.
He was speaking at the Senate session here on Monday. He said that there are reports that the federal government wanted to hand over Reqo Dik project to Saudi Arabia. He said that if the government has decided to hand over Reqo Dik to Saudi Arabia without the consent of the provincial government, it would be not only violation of the constitution, but also against provincial autonomy. He said that Reqo Dik is the property of Balochistan.
He also questioned the government's reported decision to allow Saudi Arabia to built oil refinery at Gwadar. He said that Pakistan's offer to Saudi Arabia is not an economic decision, but a big political decision. He said that Chabahar port is situated near Gwadar.
The PPP senator said that the prime minister has not given any statement about his visit to Saudi Arab. He also questioned the government to include third country in CPEC without taking parliament and China into confidence. He said that it seems that the government wanted to review CPEC contracts.
Meanwhile, taking part in the discussion Azam Swati of PTI said previous government was responsible of the current economic mess in the country.
He said all the state owned enterprises including; Pakistan Railways, PIA, Pakistan Steel Mills and Utility Stores Corporation have been ruined due to flawed economic policies of the last government.
He said at present the country is facing a collective loss of 3.76 trillion rupees whereas massive subsidies are being provided to metro buses and orange line train.
He said the government has imposed taxes on luxury items but gave subsidy of seven billion rupees in agriculture sector. He urged the lawmakers to join forces in curbing corruption and revamping country's economy.
Mushahidullah Khan said there were sixteen functional planes in PIA's fleet when PML-N took over the government in 2013 but it raised the number of PIA planes to thirty-two. He said Railways was run at 80 kilometer per hour which was taken to 120 kilometer per hour. He said this indicates that the PML-N government improved institutions.
Rana Tanvir said the government is talking of losses and hold PML-N government responsible for this but at the same time it is going to recruit ten thousand people in Pakistan Railways.
Mian Ateeq Shaikh said the government should facilitate poor segment of society instead of burdening it with additional taxes. He said the government should control dollar rate and continue the industrial relief package announced by the previous government.